EVERYONE SHOULD BE ABLE
TO PARTICIPATE IN DIGITAL LIFE.
Unfortunately, this is often not the case for AAC users. Join-In is a new software solution designed to overcome this challenge and allow AAC users to engage, experience and enjoy Digital Life like the rest of us.
Join-In creates an "AAC Optimized" flow that links your AAC solution to the app you are using. This flow enables you to perform both simple and complex actions by selecting a button on your AAC app using your preferred access method.
Join-In is designed for applications that are dynamic in nature and undergo occasional changes and updates. Join-In uses innovative technology to ensure that the user experience is not negatively impacted by these changes by maintaining a consistent user experience even when the supported application is updated or altered.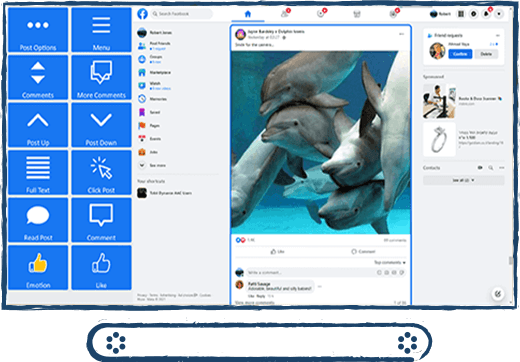 WHO CAN BENEFIT FROM JOIN-IN?
Join-In caters to users of Windows-based AAC solutions who want to join digital life regardless of their access method, age & literacy level
Join-In
30 days Free trial
Includes all Join-In apps
Monthly subscription
Includes all Join-In apps
Annual Subscription
Includes all Join-In apps
Lifetime subscription
$
350
One time Payment
Includes all Join-In apps